What Can Morfin Magic Do For You?
(800)861-8058 / (925)356-1528
Live Interactive Entertainment
That Will Leave Your Guests
Amazed...Amused & Thoroughly Entertained
GUARANTEED!!!
Hank Morfin and Morfin Magic will work closely with you to custom tailor the entertainment for you and your event. Hank has signature effects that he can personalize for special people or special occasions. He can offer different types of performances to suit your event entertainment needs.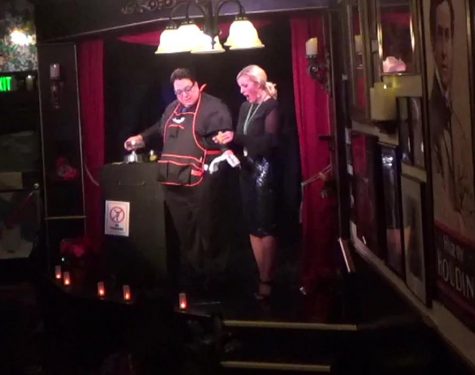 Strolling Close-Up Magic
One of the most popular shows booked at Morfin Magic. Hank concentrates on effects that happen right in the hands of small groups and/or tables of spectators. There are plenty of laughs, amazement and souvenirs to go around! Hank's "signature effect" involves celebrities, a tiny pair of scissors and some mindreading combined to leave your guests absolutely speechless!!! You will love the intimate experience as Hank works the event area, creating a real buzz in the room. This is ideal for cocktail parties, holiday parties, intimate private gatherings, Grad Nights, banquets and more.
House Party Show
This is a Super Fun Show!  Your guests gather together in a living room, den, or even back patio or back yard.  Hank performs his best Close-Up Effects combined with several of his Blockbuster Effects from his Stand-up/Stage Show, including his Mind Blowing Finale which he will customize for your event! This is perfect for a small private party, sales meeting, luncheons, trade shows and any other event with smaller groups of people.
Stand-Up/Stage Show
Hank has designed his show to be customized to your event venue. He can perform it in your living room, a banquet room or on stage. There's nothing quite like performing for all of your guests at once. The energy and excitement Hank brings to the room is infectious, and his wit and clean comedy will have everyone laughing, cheering and screaming "Hank Morfin Rocks!!!" This show is all about having fun and lots of audience participation. Do you want your guests buzzing about what a fantastic time they had at your event? This is ideal for large parties, holiday parties, banquets, sales meetings, conventions, theaters and fund raisers.
MC Your Special Event
Do you need an MC for your upcoming event? If you want to make certain your show transitions perfectly and runs smoothly, you should consider having Hank MC the festivities. He will inject his unique brand of humor into your show and add just the right magical touches to amaze your audience. This is ideal for fund raisers, banquets, conventions, sales meetings, holiday parties and any other large event.
Let's Make Your Next Event a Party
And Your Next Party an Event!
Give Your Guests an Event They Will Never Forget!